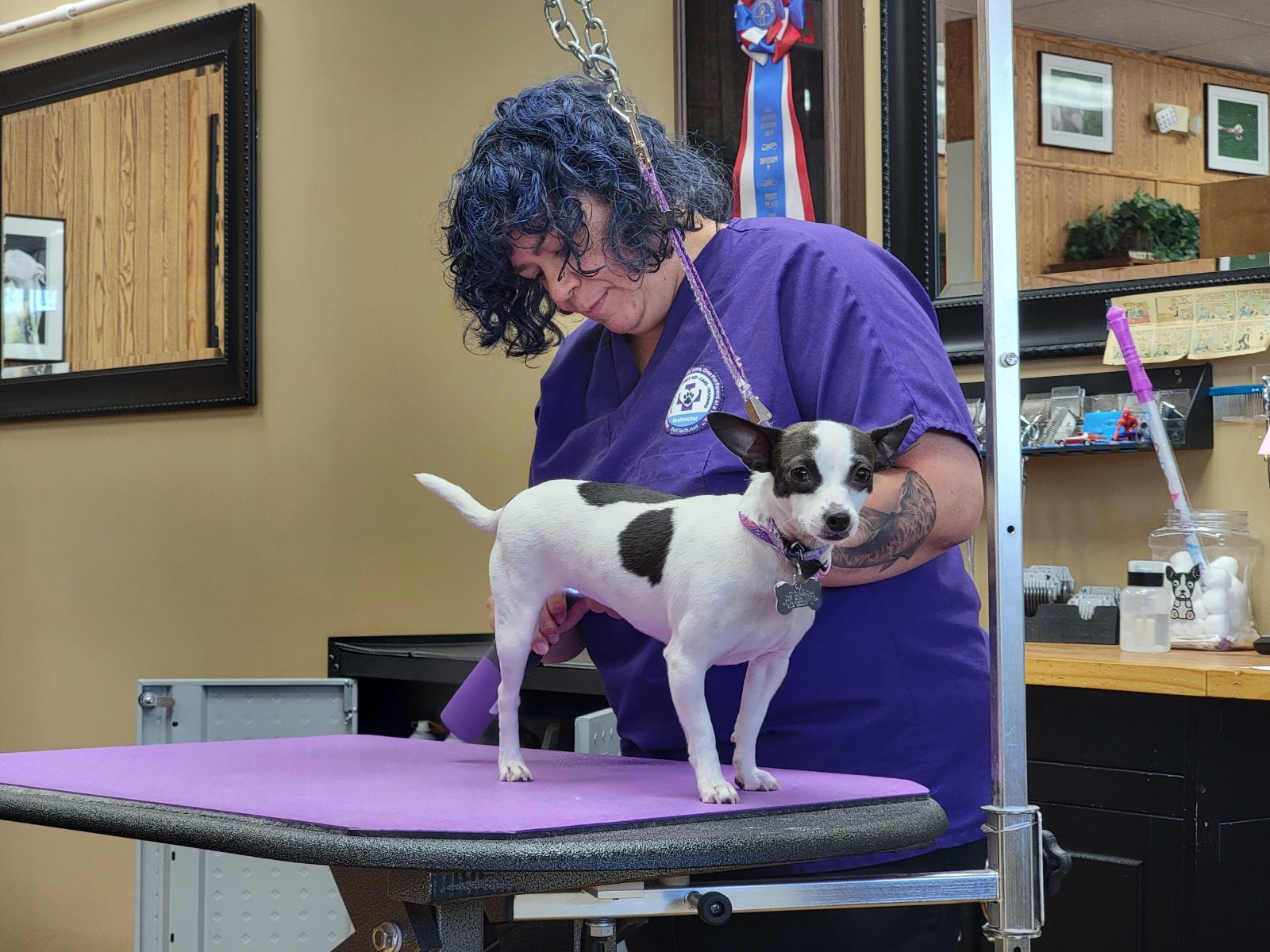 At Groomerverse, we bring our expertise in pet grooming to provide you with our pick of top-quality professional pet grooming supplies. We are not
just another on-line retailer.
With our conveniently located showroom and professional pet retail outlet there's no need to wait for a tradeshow to find what you're looking for.  Whether it's an everyday necessity or specialty equipment, we have you covered. Or shop on-line at your convenience to be picked-up in store, to have it shipped or to have bulk orders delivered within the Chicagoland Area.
For Pet Groomers
By Pet Groomers
For Pet Groomers
By Pet Groomers
Experience personalized service and expert advice from our dedicated team of professionals each with over 25 years of industry experience who are passionate about the well-being of our fellow professional pet groomers and their pet clients.
Let us introduce ourselves. Lisa is an IPG International Certified Master Groomer, Award Winning Competitor, Master Pet Aesthetician, Master Behavior Specialist, educator, and Vet Tech. Hollus' specialties include retail ownership, salon ownership, grooming and Veterinary Technician/Emergency Hospital Admin roles. Both have been national speakers at the All-American Grooming Convention
Pet Groomers for Pet Groomers
Our Commitment
Pet Groomers for Pet Groomers
Our Commitment
Provide high quality products
Support US Manufacturers and Designers